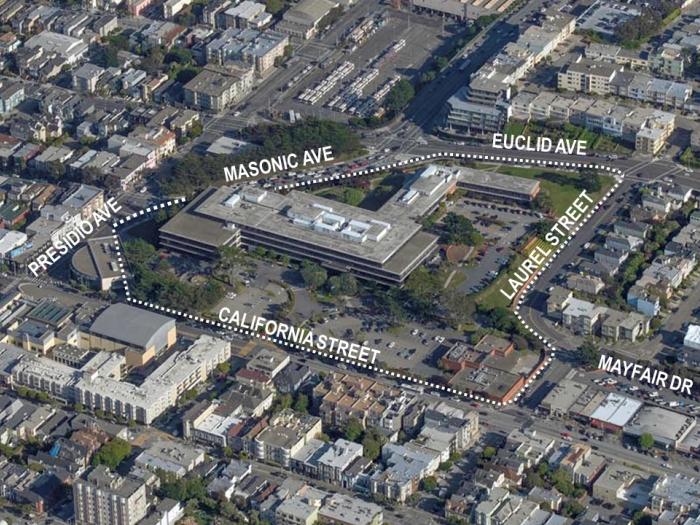 3333 California Street Mixed-Use Development
The proposed project would create between 558 and 744 new homes on the current UCSF Laurel Heights campus. The project would also include retail, public open space, child care, and potentially office space. Applications for the project were filed in 2015. The first of several approval actions for the project are anticipated to be considered by the Planning Commission at a public hearing on September 5, 2019. Please refer to the Commission Agenda when available for details.
The proposed project site is roughly 10-acres and is generally bounded by California Street, Presidio Avenue, Euclid Avenue, and Laurel Street.
The project site contains 470,000 square foot of space in two buildings. The larger building is generally used as offices for UC San Francisco. Portions of that building would be divided into two residential buildings separated by a walkway, with up to three stories added to each. 13 additional buildings, ranging from 4-story duplex townhouses to 6-story apartment buildings, would be constructed throughout the site.
More than two acres of publicly accessible open space, including pedestrian walkways, plazas, and a park area on Euclid Avenue, are also proposed.
For more information, download the project fact sheet.
Materials
Planning Commission packet for September 5, 2019 hearing:
Environmental Review Documents available here.