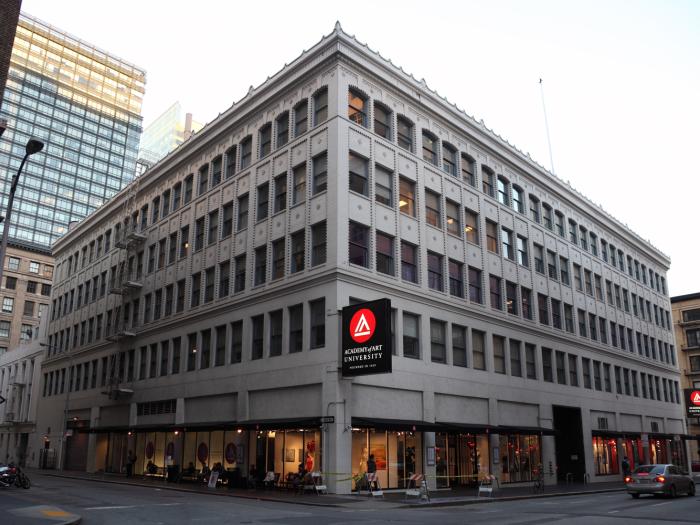 Academy of Art University
The Academy of Art University (the "Academy") is a private, for-profit post-secondary educational institution that currently occupies, either in part or in full, 40 properties within the City for its educational programs, recreational activities, and student housing. In many of these properties, the Academy has implemented tenant improvements and changes of use without benefit of required permits. In 2016, the City commenced litigation against the Academy. Through court-supervised discussions, a settlement agreement has been reached. The agreement includes requirements that the Academy take actions to bring its properties into compliance with the Planning Code and make significant payments to the City to support affordable housing. The Historic Preservation Commission, Planning Commission, and Board of Supervisors are scheduled to review and take action on the various approvals necessary to finalize the settlement agreement during Fall 2019 and Winter 2020.
Additional documents will be posted here as they become available.
Hearings
Historic Preservation Commission Hearing Packet for November 20, 2019
Planning Commission Hearing Packet for November 21, 2019
2019-012970PRJ
The file above has also been broken into five (5) smaller files (more detailed descriptions added 11/12/19):
Background
Existing Site Technical Memorandum ("ESTM")
Draft Environmental Impact Report ("DEIR")
Final Environmental Impact Report ("FEIR")
Record Number: 2019-012970PRJ
Hearing Dates:    
Historic Preservation Commission - Wednesday, November 6, 2019 (WILL BE PROPOSED FOR CONTINUANCE TO 11/20/19)
Planning Commission – Thursday, November 7, 2019 (WILL BE PROPOSED FOR CONTINUANCE TO 11/21/19)
Note: All 34 properties listed below are subject to the Planning Commission's review of the Master Conditional Use Authorization. For the Historic Preservation Commission's (HPC) consideration of the Master Certificate of Appropriateness and Master Permit to Alter, only those properties marked with an "X" in the final two columns below will be subject to HPC action.
Links to the Historic Preservation Commission and Planning Commission staff reports and Department recommendations for each will be provided below, when made available prior to their respective hearings:
Historic Preservation Commission Staff Report
Planning Commission Staff Report
Properties Owned or Leased by Academy of Art University and Subject to Public Hearings
Note: Proposed plans for each property are available by clicking on the address.
Site #
Property Address
and Plans (PDF)
Proposed Use
Cross Street(s)

Block / Lot

Zoning District
Area Plan

Subject to Article 10 – Master Certificate of Appropriateness

Subject to Article 11 – Master Permit to Alter

1
58-60 Federal Street
Post-Secondary Education Institutional (PSEI)
2nd Street, Rincon Alley

3774 / 074

MUO, 65-X
East SoMa (EN)

X

 

2
625 Polk Street
PSEI
Turk Street

0742 / 002

NC-3, 130-E
Van Ness Corridor

X

 

3
2151 Van Ness Avenue
PSEI
Broadway

0575 / 015

RC-4, 80-D
Van Ness Corridor

X

 

4
491 Post Street
PSEI
Mason Street

0307 / 009

C-3-G, 80-130-F
Downtown

X

 

5
77-79 New Montgomery Street
PSEI
Mission Street, Jessie Street

3707 / 014

C-3-O(SD), 150-S
Downtown, Transit Center District

 

X

6
180 New Montgomery Street
PSEI
Howard Street, Natoma Street

3722 / 022

C-3-O(SD), 150-S
Downtown, Transit Center District

 

X

7
620 Sutter Street
Residential
Mason Street

0283 / 004A

C-3-G, 80-130-F
Downtown

 

X

8
625-629 Sutter Street
PSEI
Mason Street

0297 / 014

C-3-G, 80-130-F
Downtown

 

X

9
655 Sutter Street
Residential
Mason and Taylor Street

0297 / 012

C-3-G, 80-130-F
Downtown

 

X

10
680-688 Sutter Street
Residential
Taylor Street

0283 / 007

C-3-G, 160-F
Downtown

 

X

11
410 Bush Street
PSEI
Kearny Street, Pine Street

0270 / 007

C-3-O, 80-130-F
Downtown

 

X

12
540 Powell Street
PSEI
Anson Pl. (between Sutter and Bush Street)

0285 / 009

C-3-R, 80-130-F
Downtown

 

X

13
575 Harrison Street
Residential
2nd Street

3764 / 198-230

MUO, 65-X
East SoMa (EN)

 

 

14
601 Brannan Street
PSEI
5th Street, Bluxome Street

3785 / 132

MUG, 160-CS
Western SoMa (EN), Central SoMa

 

 

15
466 Townsend Street
PSEI
6th Street

3785 / 005

CMUO, 85-X
Western SoMa (EN), Central SoMa

 

 

16
560 Powell Street
Residential
Bush Street, Anson Pl.

0285 / 010

RC-4, 80-130-F
None

 

 

17
736 Jones Street
Residential
Sutter Street

0298 / 027

RC-4, 80-A
None

 

 

18
740 Taylor Street
PSEI
Sutter and Bush Street

0283 / 012

RC-4, 65-A
None

 

 

19
817-831 Sutter Street
Residential
Jones Street

0299 / 021

RC-4, 80-A
None

 

 

20
860 Sutter Street
Residential
Jones and Leavenworth Street

0281 / 006

RC-4, 80-A
None

 

 

21
1080 Bush Street
Residential
Leavenworth Street

0276 / 015

RC-4, 65-A
None

 

 

22
1153 Bush Street
Residential
Leavenworth and Hyde Street

0280 / 026

RC-4, 65-A
None

 

 

23
950 Van Ness Avenue
Private Parking
O'Farrell Street, Olive Street

0718 / 021, 017

RC-4, 130-V
Van Ness Corridor

 

 

24
1142 Van Ness Avenue
PSEI
Post Street, Cedar Street

0694 / 011

RC-4, 130-V
Van Ness Corridor

 

 

25
1849 Van Ness Avenue
PSEI
Washington Street

0618 / 001, 001B

RC-4, 80-D
Van Ness Corridor

 

 

26
1946 Van Ness Avenue
PSEI
Jackson Street

0598 / 010A

RC-4, 80-D
Van Ness Corridor

 

 

27
2209 Van Ness Avenue
Residential
Broadway and Vallejo Street

0570 / 029

RC-3, 80-D
Van Ness Corridor

 

 

28
2211 Van Ness Avenue
Residential
Broadway and Vallejo Street

0570 / 005

RC-4, 80-D
Van Ness Corridor

 

 

29
2550 Van Ness Avenue
Residential
Filbert Street

0526 / 021

RC-3, RM-3, 65-A
None

 

 

30
1900 Jackson Street
Residential
Gough Street

0592 / 004A

RH-2, 40-X
None

 

 

31
1916 Octavia Street
Residential
Sacramento Street

0640 / 011

RH-2, 40-X
None

 

 

32
1727 Lombard Street
Residential
Octavia and Laguna Street

0506 / 036

RH-2, NC-3, 40-X
None

 

 

33
2801 Leavenworth Street
PSEI
Jefferson Street, Beach Street

0010 / 001

C-2, 40-X
Northeast Waterfront

 

 

34
2225 Jerrold Avenue
Storage, Private Parking
Upton Street, McKinnon Avenue

5286A / 020

PDR-2, 65-J
Bayview Hunters Point