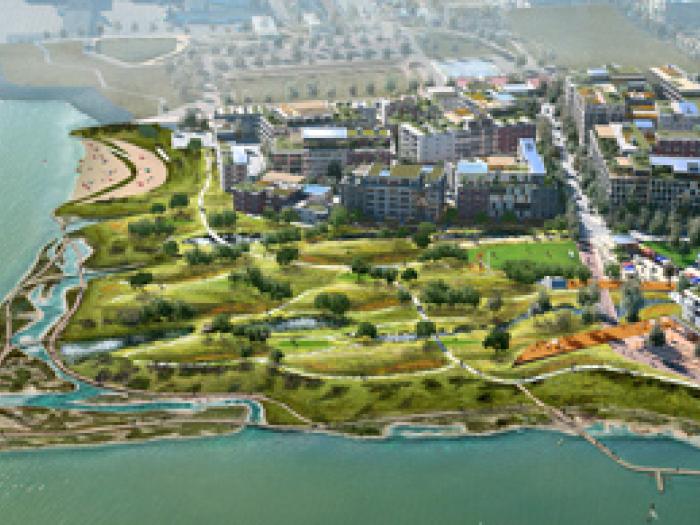 India Basin Mixed-Use Project
The India Basin Mixed-Use Development Project at 700 Innes Avenue envisions the creation of a mixed-use village with retail shops, apartments, and townhomes intricately linked to a six-acre park along the shoreline.
At completion, 700 Innes would include approximately 1,250 dwelling units, an allowance of up to 270,000 square feet of retail, and 1,800 parking spaces. The Project would also include approximately 15.5 acres of publicly accessible open space, and new network of streets and pedestrian paths.
The Project was conceived in the context of other sub-regional planning efforts including the improvement of a series of parks and open spaces along the Hunters Point shoreline and India Basin, which includes but is not limited to the rehabilitation of India Basin Shoreline Park and a new park at 900 Innes Avenue.