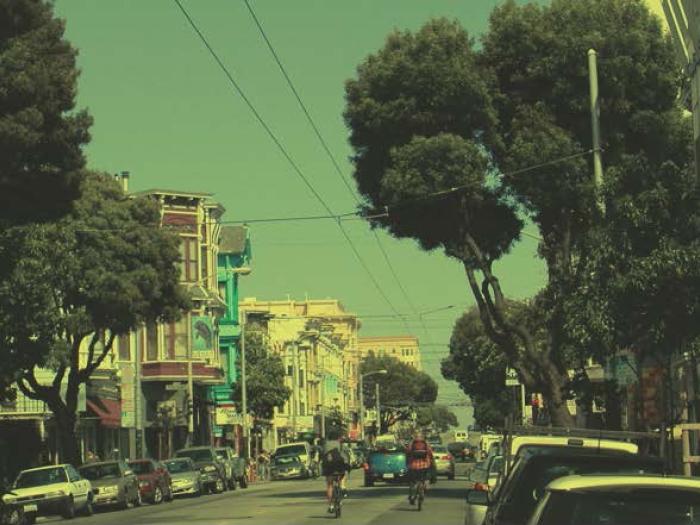 Haight Ashbury
Lower Haight Public Realm Plan
Status: Completed
The Lower Haight Public Realm Plan aimed to develop a community-based vision for the neighborhood's public realm: its streets, sidewalks, parks, and public places. Based on this vision, the Plan proposed recommendations that would complement and enhance the area's public realm.
The Lower Haight Public Realm Plan is Complete
Thank you for participating in this project. On this page, you can download and read the final plan and all of the related project materials. Read the Final Plan here.
Overview
The Plan incorporated conceptual streetscape designs for pedestrian amenities such as lighting, greenery, and signage to create a more safe, comfortable, and efficient environment for all users, whether they walk, bicycle, use transit, or drive. Finally, the Plan explored ways to promote the public realm as a place reflective of the neighborhood's unique character.

The Lower Haight Public Realm Plan was inspired by a proposal from the Lower Haight Merchants and Neighbors Association (LoHaMNA) and is made possible by generous funding through District 5 Supervisor London Breed.
Related Efforts
Several related City efforts will be integrated into the Lower Haight Public Realm Plan.