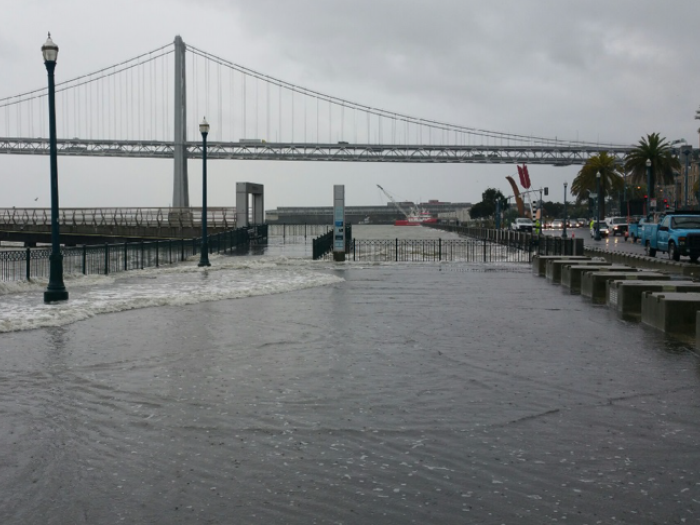 Hazards and Climate Resilience Plan
This project is part of the Climate Resilience component of the Resilience and Sustainability program.
The Hazards and Climate Resilience Plan (HCR) is San Francisco's blueprint to better understand and address the impacts of both sudden and slower moving disasters on our infrastructure and our people. While our entire community experiences these stresses, disproportionate burdens are felt by our increasing numbers of vulnerable residents. In compliance with the Federal Emergency Management Agency (FEMA) and Senate Bill 379 (Jackson), the Hazards and Climate Resilience Plan is San Francisco's update to its 2014 Hazard Mitigation Plan and includes a comprehensive set of climate adaptation strategies.
The Hazards and Climate Resilience Plan (HCR) identifies the hazards, risks, and consequences the City can expect to face and proposes over 90 strategies to mitigate their potential impacts. Led by the Office of Resilience and Capital Planning (ORCP), this inter-agency effort coordinated 26 department perspectives and engaged community stakeholders to better understand and address the impacts of natural disasters on San Francisco. The Planning Department serves on the Technical Working Group, Planning Team, and Steering Committee for the HCR Plan
The HCR serves as the nearer-term implementation plan for the longer-term policies of the Community Safety Element of the San Francisco General Plan. The HCR is also coordinated with the City's Climate Action Plan, which focuses on climate change mitigation though greenhouse gas emissions.
The draft HCR was published in December 2019 and reviewed by the State's Office of Emergency Management (CalOES) and FEMA. As of early April 2020, CalOES and FEMA pre-approved the HCR, contingent upon official adoption of the Plan by the City.
Please see the ORCP web site for: