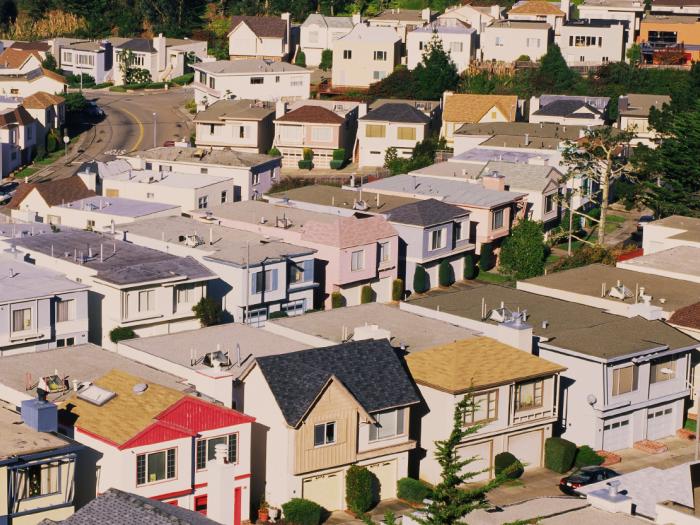 Housing Production and Process Improvements
SF Planning has embarked on a number of significant improvements to how we deliver housing. Many of these are contained in legislation being advance with Mayor London N. Breed and members of the Board of Supervisors that speeds housing delivery by eliminating unnecessary processes, standardizing zoning requirements to make them more consistent and predictable, and enhancing incentives for new affordable housing.
This legislation strives to create an equitable approach to housing development. This effort is an integral component of the Mayor's Housing for All and centers on eliminating unnecessary hearings, easing zoning requirements and geographic restrictions, expanding incentives for affordable housing, and implementing internal process improvements that reduce permit processing time. Additional improvements, described in the fourth and final item below, are being implemented administratively and will come on-line this summer.
1 

Eliminate unnecessary hearings for projects that comply with local or State law or that meet the City's policy goals.
Development on large lots: Eliminate Conditional Use hearings ("CU") for construction on existing parcels that are larger, thus making it easier to build more homes where they are already allowed.
Height: Eliminate CU for height in districts where hearings are required despite being within existing height limits.
Accommodations for disabilities: Eliminate Zoning Administrator hearings for reasonable accommodations under the Americans with Disabilities Act and instead allow administrative review.
Demolitions: Eliminate CU for projects that add housing but would demolish an existing building that (1) isn't occupied, (2) hasn't had evictions, (3) isn't historic, (4) isn't in the City's Equity Geographies, and (5) doesn't contain more than two units.
Neighbor-vs-neighbor hearings: Eliminate mailed notification for housing projects that frequently lead to "Discretionary Review Hearings" where – despite a project complying with applicable rules and despite the ability to appeal to the Board of Appeals - the Planning Commission must host an intra-neighbor public fight.
State Density Bonus hearings: Eliminate purposeless hearings for projects using the State Density Bonus to recognize that State law prevents the Planning Commission from denying or modifying the project
2 

Ease zoning requirements and geographic restrictions that limit the form and location of new housing.
Senior housing: Eliminate CU for senior housing that is not located within ¼ mile of a Neighborhood Commercial District.
Shelters: Allow homeless shelters in low-density and industrial neighborhoods to be consistent with the rest of the City.
Group housing: Without changing the height or bulk of what can be built, allow group housing in single-family zoning districts so long as projects do not use the State Density Bonus.
Home-based businesses: Allow up to two employees at home-based businesses who do not live in the home. For example, a person running an accountancy or caterer out of their home would be able to have two outside employees.
Open space: While preserving reasonable minimums, ease arbitrary square footage requirements for balconies and inner courtyards.
Ground floor uses: Specify that the City's requirement for ground floor 'active uses' includes laundry, lobby, mail, and bike rooms
3 

Expand incentives to enhance the City's affordable housing supply.
Remove restrictions on HOME-SF: Bolster San Francisco's local, tailored density bonus program by eliminating restrictive eligibility criteria to make the program more competitive with the one-size-fits-all State Density Bonus program.
Impact fees for affordable housing: Allow a fee waiver for all affordable housing projects – including workforce housing projects - that use the State Density Bonus to encourage more projects and better recognize the importance of affordable housing.
4 

Systemic improvements to our housing review process to reduce permitting time.
Reform the "Site Permit" process: SF Planning, along with the Permit Center and partner agencies, will reset practices that have cemented delay over decades and simplify the planning-level review of permits.
Establishing clear timelines: Starting July 1, 2023, the Planning Department will implement enhanced, predictable, and transparent standards for responding to development applications. Determinations regarding application completeness will be made within 30 days of a filing and a review for Code-compliance, both of initial complete applications and of any subsequent revisions, will be made within the following 30 days. These determinations will be posted to our website.
Please submit comments and questions using the online form.