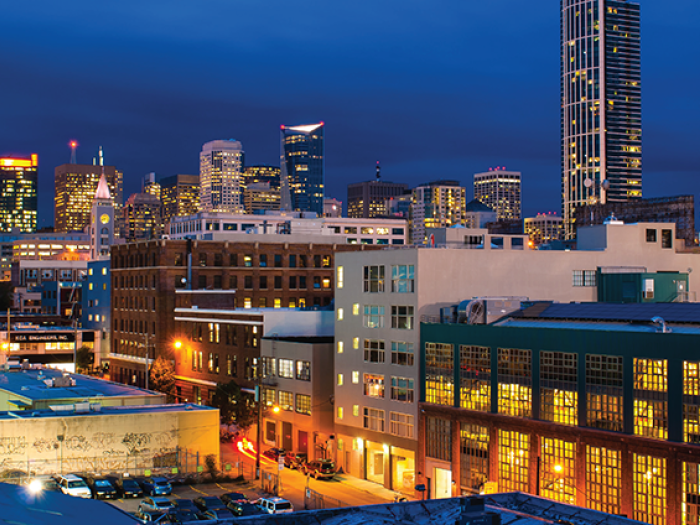 South of Market
Central SoMa Plan
Project Status: Completed
The Central SoMa Plan is expected to deliver nearly 16 million square feet for new housing and jobs, over $2B in public benefits, including: 33 percent affordable housing, $500M for transit, substantial improvements to open space, streets, and environmental sustainability, and funding for cultural preservation and community services.
On May 10, 2018 the Planning Commission unanimously adopted the Central SoMa Plan and issued the following:
On December 4, 2018, the Central SoMa Plan was unanimously adopted by the Board of Supervisors.
Find a summary of the amendments introduced by the Board of Supervisors here.
Download the complete Central SoMa Plan & Implementation Strategy as adopted in December 2018. The Plan includes final objectives and policies, plus supporting maps and graphics.The Implementation Strategy includes (A) Implementation Matrix, (B) Public Benefits Package, (C) Guide to Urban Design, (D) Key Development Site Guidelines, and (E) Key Streets Guidance. 
The Central SoMa Plan Area consists of the rectangle bounded by Market Street, Townsend Street, 2nd Street, and 6th Street.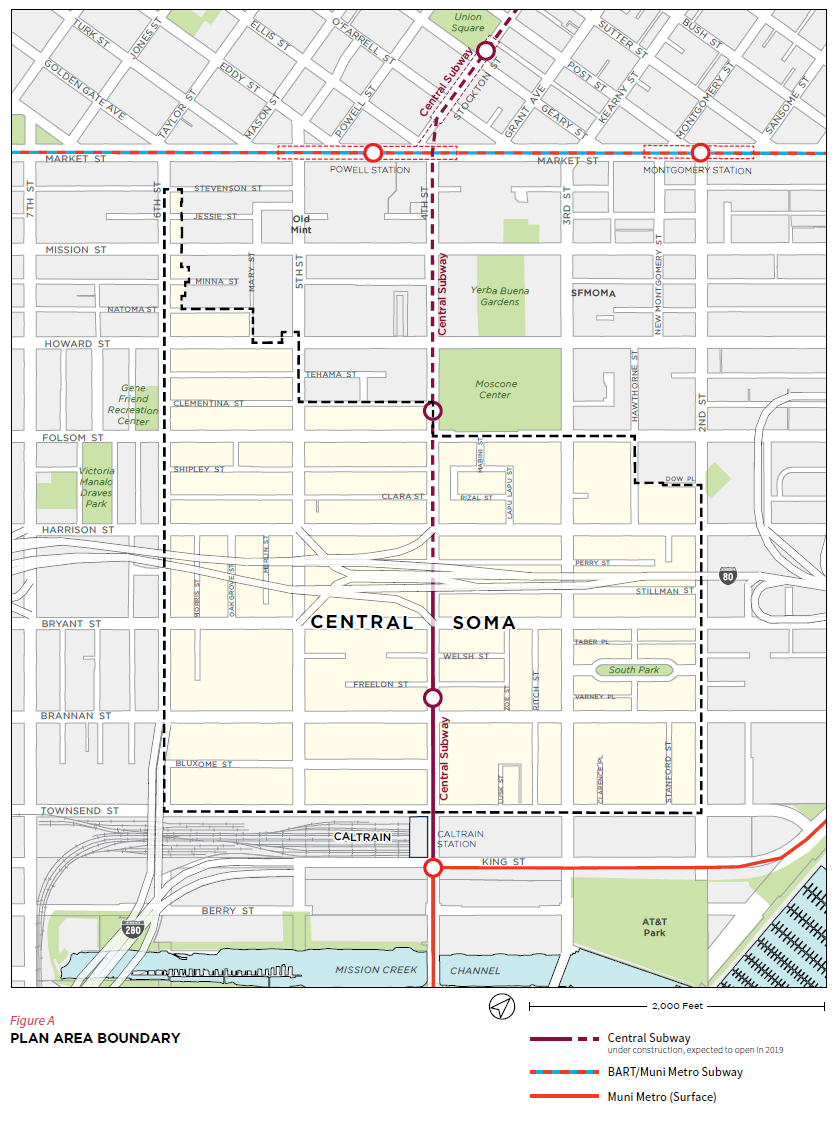 On October 23, 2018, the Board of Supervisors unanimously approved the designation of the following Article 10 and 11 historic landmarks and conservation districts.
Central SoMa Article 10 Individual Landmark and Landmark District Designations
Central SoMa Article 11 Designations
180724 - Planning Code - Mint-Mission Conservation District
180725 - Planning Code - Designation of Various Properties as Significant and Contributory in the C-3 District Based on Architectural, Historic and Aesthetic Value
180726 - Planning Code - Amending Kearny-Market-Mason-Sutter Conservation District and Article 11 Designation of 55-5th Street
For general questions about the Central SoMa area plan:
Lisa Chen
lisa.chen@sfgov.org
415.575.9124
For questions about active development projects in Central SoMa:
Richard Sucré
richard.sucre@sfgov.org
415.575.9108