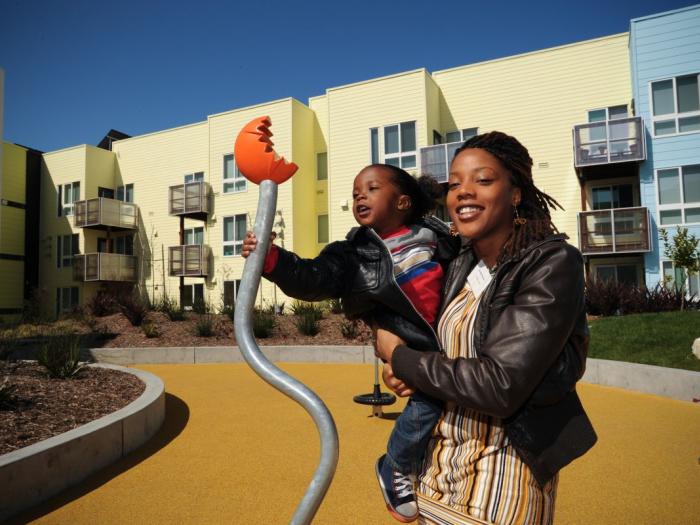 Community Stabilization
Learn about the City's existing policies and programs as well as ideas for future consideration with our interactive website and toolkit, which provides a starting point for agencies, decision-makers, and community members to explore stabilization efforts and identify critical pathways forward.
Community Stabilization Report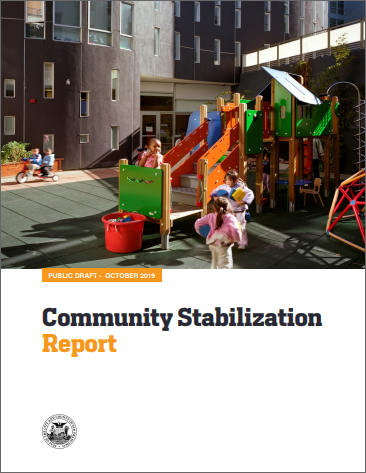 Read the Public Report and the Executive Summary
中文  |  Español  |  Filipino
Draft Policy and Program Inventory
San Francisco is experiencing increasing income inequality, population growth tied to economic growth, and a lack of affordable housing. These realities are leading to a loss of the middle class and displacement for many communities while the economy booms for others. Housing stock has not kept pace with job growth, pushing prices up for a limited supply of units. 
On many fronts, the City is working to address the detrimental impacts of displacement pressures on vulnerable populations and businesses. Yet, the scale of the current challenge is such that the City must expand its efforts to meet the need.
What is the Community Stabilization initiative?
The Community Stabilization initiative is a multi-agency effort to assess the City's existing portfolio of tools, unify fragmented efforts into one comprehensive inventory, and identify priorities for the future. 
The initiative seeks to mitigate the impacts of ongoing displacement and help vulnerable populations thrive and contribute to the City's economy and culture. It enables decision-makers to make strategic choices and support interagency coordination to help stabilize our vulnerable populations.
How Are We Defining Key Terms?
Displacement – The process by which a household is forced to move from residence—or is prevented from moving into a neighborhood that was previously accessible to them because of conditions beyond their control (UC Berkeley Urban Displacement Project, 2018). 
Vulnerable Populations – For the purpose of this report, vulnerable populations refer to categories of people who are at higher risk of displacement after eviction due to individual and institutional barriers to acquiring market-rate housing. The vulnerable populations included in this report are not an exhaustive list of all categories of people at higher risk but are based on self-identified data in the qualifying documents for inclusion in the Small Sites Program. The categories are Senior (65+ years of age), Disabled, Families with children, Black/African-American, Latinx/Hispanic, Asian, and Pacific Islander. These categories were identified because these groups of people experience disproportionate hardship after eviction (Desmond & Tolbert Kimbro, 2015; Desmond, 2013, 2012). 
 
Project Documents
Public Report (May 2020)
Planning Commission – October 17, 2019
SPUR presentation
Do you have 6 minutes and 40 seconds? Watch the video of the Community Stabilization Strategy presentation given at SPUR or view the presentation slide deck. (powerpoint)
Planning Commission – October 11, 2018
Step 1
Data review and analysis – In this first step, the Department coordinated with UC Berkeley's Urban Displacement Project, the U.S. Census, and other City data sources to compile and analyze information to better understand displacement pressures within San Francisco's neighborhoods. This information was presented to the Planning Commission on October 11, 2018.
Step 2
Compile and assess the City's existing stabilization and displacement prevention programs and policies and identify priorities – City agencies and community experts helped to assess the City's tenant protections and housing stabilization, housing production and preservation, cultural stabilization, and economic development efforts. Key trends, benefits, issues, and ideas for consideration to enhance their purpose and reach are included in the inventory. Based on community input and in close coordination with City agencies and the Mayor's Office, key priorities were identified that will strengthen the City's community stabilization efforts.
Community Organizations & Stakeholders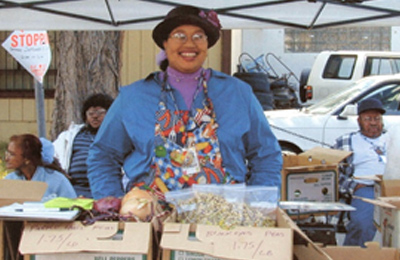 We have engaged with numerous community organizations and stakeholders to understand what issues they face and assess programs they manage or use. A list of community organizations and stakeholders, and meetings with community organizations is available below:
AGI Avant
ASIAN Inc.
BALANCE
Bentall Kennedy
Bonnewit Development Services
BRIDGE Housing
Central City SRO Collaborative
Chinatown Community Development Center (CCDC)
Chinatown SRO Collaborative
Council of Community Housing Organizations (CCHO)
Dolores Street Community Services
Enterprise Opportunity Council
Episcopal Community Services
Glide Foundation
Haight Street Neighborhood Association
Homeownership SF
Housing Rights Committee
Market Street for the Masses
Mercy Housing California
Mission Economic Development Association (MEDA)
Mission Housing Development Corporation
Mission SRO Collaborative
Presidio Bay Ventures
PODER
REDF
San Francisco Apartment Association
San Francisco Housing Action Coalition (SFHAC)
San Francisco Housing Development Corporation (SFHDC)
Senior and Disability Action
SF Community Land Trust
SF Foundation
SF LGBT Center
Share Better SF
SPUR
SRO United Families Collaborative
Tenants Union
Tenderloin Housing Clinic
Tenderloin Neighborhood Development Corporation (TNDC)
Tenderloin People's Congress
TODCO
Young Community Developers
Youth Community Center
Meetings Held with Community Organizations
Topic
Community Stakeholders
Date
100% Affordable Housing Program
Bonnewit Development Services
BRIDGE Housing
Mercy Housing California
San Francisco Housing Action Coalition
Mission Housing Development Corporation
Tenderloin Neighborhood Development Corporation
Episcopal Community Services
Young Community Developers
March 26, 2019
Project Introduction
SF Foundation

January 23, 2018
February 16, 2018

Tenant Protections
MOHCD Housing Counseling Working Group
February  26, 2018
March 1, 2019
SRO Protections
Chinatown SRO Collaborative
Tenderloin Neighborhood Development Corporation (TNDC)
Senior and Disability Action
SRO United Families Collaborative
Mission SRO Collaborative
Glide Foundation
Faithful Fools
Market Street for the Masses
May 29, 2018
September 25, 2018
Small Sites Program
CCDC
CCHO
MEDA
SF Community Land Trust
Mission Housing Development Corporation
June 29, 2018
Homeownership Stabilization and Empowerment Programs
Homeownership SF
San Francisco Housing Development Corporation
MEDA
ASIAN Inc.
BALANCE
SF LGBT Center
CCHO
October 24, 2018
Short-Term Rentals

Unite Here 2
Senior Disability Action
Share Better SF
Haight-Ashbury Neighborhood Association
SF Apartment Association

December 6, 2018
December 19, 2018
Lottery Preference Program

CCDC
Balance
Young Community Developers
Homeownership SF
MEDA
Bishop SF

December 19, 2018
Inclusionary Housing

CCDC
CCHO
Bentall Kennedy
Homeownership SF
AGI Avant

Presidio Bay Ventures

February 27, 2019
Partners
We are working with City agencies that manage and administer funding for community stabilization programs. These include: Mayor's Office of Housing and Community Development (MOHCD), Office of Economic and Workforce Development (OEWD), Department of Public Health, Rent Board, Department of Building Inspection, Human Rights Commission, Small Business Commission, HOPESF, Human Services Agency, Arts Commission, and Housing Authority.