Greater SoMa Community Facilities Needs Assessment Report Available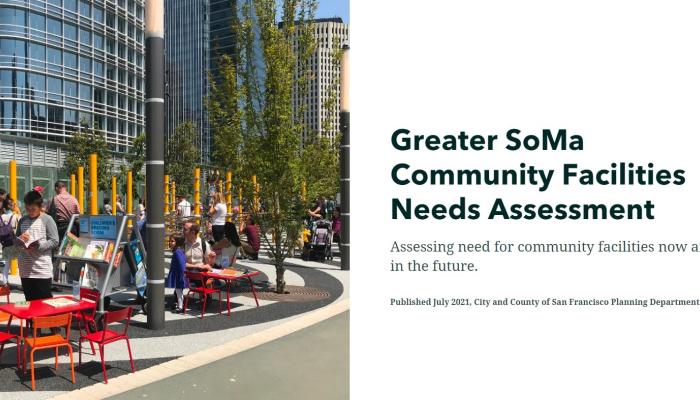 San Francisco Planning is pleased to share the release of the SoMa Community Facilities Needs Assessment Report on Storymap, which includes a summary of the Department's engagement efforts, findings, and recommendations. 
Since the beginning of May, the Department has been analyzing the feedback collected through the community outreach process, and working closely with partnering agencies to develop recommendations and next steps that capture the feedback of Greater SoMa stakeholders. The recommendations set forth in this report will assist these City agencies in their future capital planning efforts.  
San Francisco Planning look forward to continuing this conversation with SoMa stakeholders to better understand the community facility needs and priorities.