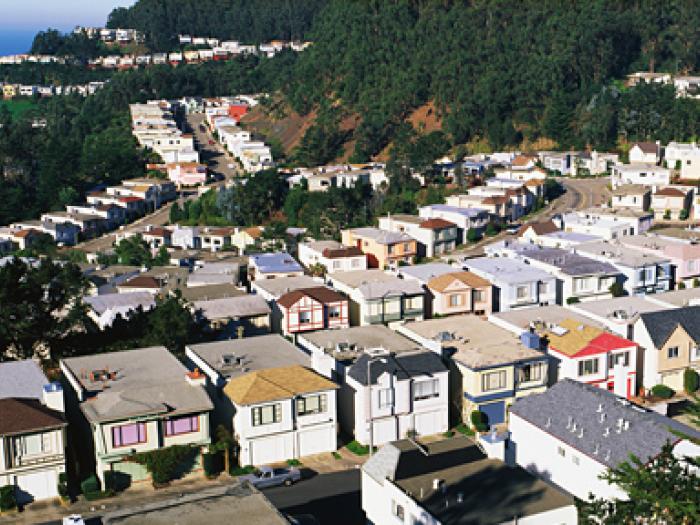 Mayoral Executive Directives
An Executive Directive (ED) is a direct order issued from the Mayor to one or more City Departments. It does not create or change the law, but requires department heads to take immediate and specific action(s) to achieve a designated goal.
Executive Directive Accelerating Creation of New Housing
On August 31, 2018, Mayor London N. Breed issued an Executive Directive to accelerate the approval of Accessory Dwelling Units (ADUs), commonly known as in-law units, and to clear the backlog of pending applications. The Directive instructs City departments to set clear, objective code standards for ADU applications, which will provide the guidance necessary for applicants to navigate otherwise conflicting code sections, and as a result, allow these units to be approved more quickly. This will take the form of an information sheet that will set these standards so all ADU applicants have clear and reliable guidelines.
Since 2014 when the first ordinance was passed to allow the construction of new ADUs in the Castro neighborhood, the program has gradually expanded to allow new ADU construction throughout San Francisco. ADUs are constructed within buildings, using underutilized storage or parking spaces, and are often cheaper and faster to build than traditional units. When an ADU is built within a rent-controlled building, that new ADU is also subject to rent control. More than 90% of the 377 ADUs permitted to date will be rent-controlled. Read Mayor Breed's Executive Directive 18-01 here. 
Executive Directive 17-02
On September 27, 2017, Mayor Edwin M. Lee issued Executive Directive 17-02, charging all City Departments to work collaboratively toward faster approvals for housing development projects at both the entitlement and post-entitlement permitting stage.  It includes approval deadlines for entitlement and permitting of housing development projects to ensure that enough units are approved each year; accountability measures to ensure deadlines are being observed; key process improvements which City departments will detail in forthcoming plans; and staffing and resources measures which will help departments meet the requirements of this Directive. Read Mayor Lee's Executive Directive 17-02 here.
The Directive charged the Planning Department and Department of Building Inspection with submitting a plan by December 1, 2017 outlining process improvement measures to enhance regulatory and development review functions in order to streamline the approval and construction of housing in San Francisco.
To develop this plan, staff inventoried proposals generated from past improvement efforts, formed a steering committee of content experts and senior staff from all organizational divisions, and participated in a series of Department-wide, team-level, and one-on-one discussions with the Planning Director and other senior staff.
The process improvements plan is presented in the two following sections:
An implementation outline for the plan, including an overview of the anticipated timeframe and phases for implementation, and a description of the refinement process, public review, and adoption steps that will be used for each of the different vehicles for improvement (e.g. Department Procedures, Planning Code Amendments); and
The process improvement measures themselves, grouped in the following categories:

Application and Intake Procedures
Routine Projects and Permits
Environmental Planning, Historic Preservation, and Design Review
Planning Code and Commission Policies
Administration, Training, and Technology
Informational Reports
Read the full process improvements plan here from San Francisco Planning. To read the joint Parallel Processing Plan from San Francisco Planning and the Department of Building Inspection,  please click here. 
Executive Directive 13-01
On December 18, 2013, Mayor Edwin M. Lee announced a Mayoral Executive Directive ordering all City departments that have the legal authority over the permitting or mapping of new or existing housing to prioritize in their administrative work plans the construction and development of all net new housing including permanently affordable housing.
Mayor Lee also asked that Department Heads form a Working Group, with three primary tasks:
Task (1)making recommendations to the Mayor for City polices and administrative actions that could be implemented to preserve and promote rental housing in San Francisco;
Task (2) implementing a process to have the Planning Commission consider Discretionary Review hearings when a loss of housing is proposed; and
Task (3) serving as an advisory body to municipal departments with permitting authority and as a clearinghouse for code compliance checks for buildings that are being withdraw from the rental market under Residential Rent Stabilization and Arbitration Ordinance sections 37.9(a)(8), 37.9(a)(9), 37.9(a)(10) and 37.9(a)(13), or a Notice of Intent to Withdraw units from the residential market under Section 37.9(a).
The entire Executive Directive 13-01