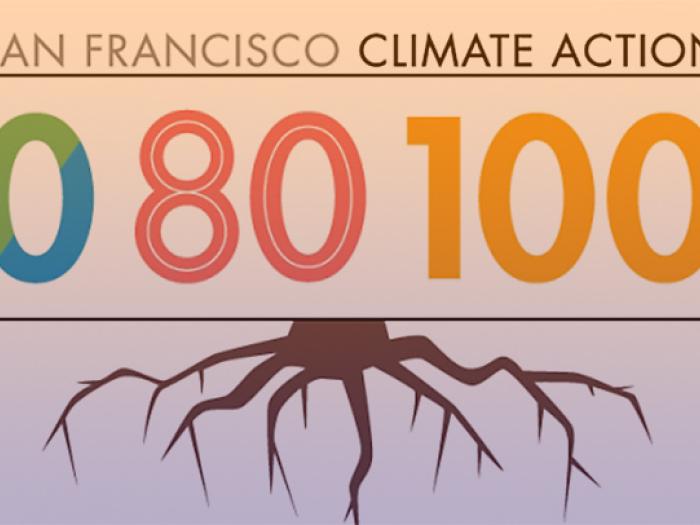 San Francisco Climate Action Plan
This project supports the Citywide Climate Resilience component of San Francisco Planning's Resilience and Sustainability program.
The 2021 Climate Action Plan (CAP) Update is San Francisco's comprehensive and equity-based set of climate mitigation strategies, charting actionable pathways to reduce greenhouse gas (GHG) emissions and support the 2016 Paris Climate Agreement. At the 2018 Global Climate Action Summit, hosted in San Francisco, the City committed to achieve net-zero emissions by 2050 though four sub-goals: 0 waste, 80% sustainable trips (walking, biking, transit), 100% renewable energy, and nature-based carbon sequestration. To avoid the worst impacts of global heating, the City is striving to meet these sub-goals by 2030 – learn more and get involved.
The Climate Action Plan (CAP) update process puts racial equity, environmental justice, resilience, public health, economic recovery, and a just transition to a fossil fuel-free jobs at the core of its climate action solutions. The effort engages  partnerships between city agencies, community members, local businesses, and technical experts to co-create the Plan. Critical updates will reflect the strengthening of the City's emission reduction goals; integrate with the 2020 Hazards and Climate Resilience Plan; highlight our commitment to equity and engagement; focus on accountability, implementation, and monitoring; clarify/update Department roles and responsibilities; signal our interest in exploring consumption-based emissions; and update key findings and definitions.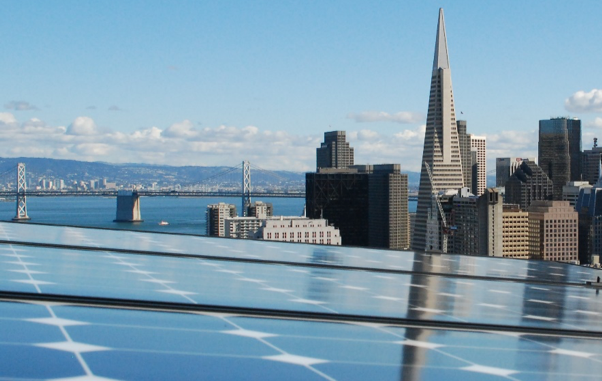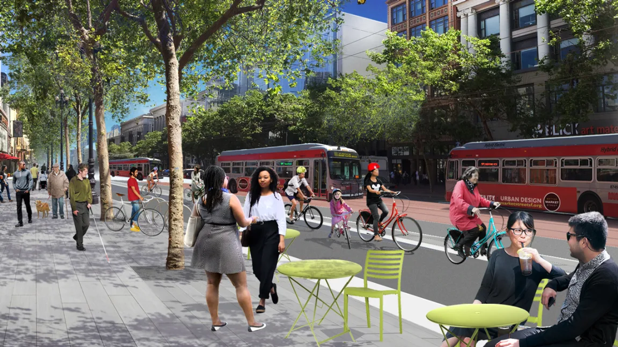 July 2019: The Focus 2030 Report was presented to the Board of Supervisors as part of the Climate Emergency Resolution actions. It consolidates the technical analysis conducted to understand San Francisco's emissions inventory and what needs to be done in each sector to achieve a net-zero city by 2050. 
2020: SF Environment convened four stakeholder work groups (new buildings, existing residential and commercial buildings, municipal buildings) of community based organizations, developers, engineers, and City staff, to work with Supervisor Mandelman to co-create the City's new legislation that eliminates natural gas in all new construction starting January 1, 2021. 
Ongoing (near-term): City staff and stakeholders are drafting an updated Chapter 9 of the Environment Code, which codifies the policy foundation for the 2020 CAP update and roles/responsibilities for its implementation. Chapter 9 was last updated in 2009. 
Ongoing: SF Environment is currently convening six sector-based working groups to discuss legislative proposals and gain insights on opportunities and challenges for implementation. They include land use and transportation, buildings, energy, housing, , production and consumption, and ecosystems. These teams are comprised of City staff (including San Francisco Planning), private sector builders-architects-engineers-owners, community organizations, and elected officials.
Winter 2020-21: Community Engagement and Plan Refinement
SF Environment is currently leading a public engagement process to gather community input on the draft strategies and actions. Public feedback is important to ensuring the CAP benefits all San Franciscans. Learn more and get involved.
Spring 2021: Climate Action Plan update finalized.
The City and County of San Francisco is updating its Climate Action Plan. The San Francisco Climate Action Plan charts a pathway to achieve net zero greenhouse gas (GHG) emissions by 2050 and works toward addressing racial and social equity, public health, economic recovery, resilience, and providing safe and affordable housing to all.