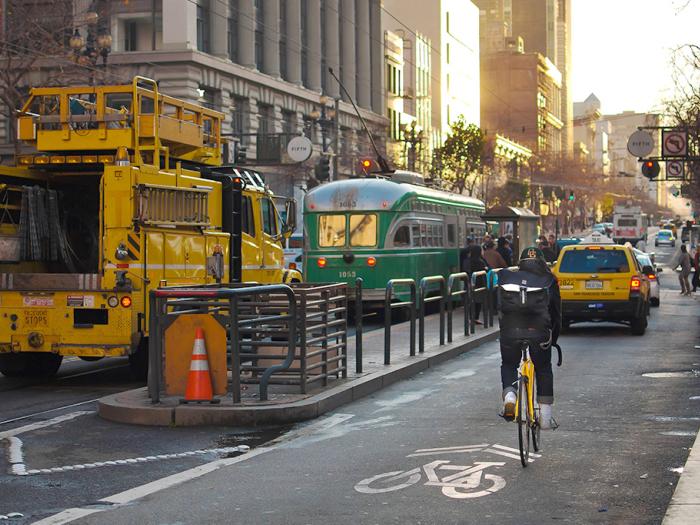 Citywide
Transportation Impact Analysis Guidelines for Environmental Review - Update
To assist in the preparation of transportation impact studies, the department is issuing this update to the Transportation Impact Analysis Guidelines. Update released Feb 2019.
Impact Analysis Guidelines latest update February 14, 2019 - see "Impact Analysis Guidelines" tab
Background technical studies support the conclusions of an environmental impact evaluation and guide decision-makers during project approval. The department periodically updates guidelines, with this 2019 update. Updates will occur approximately every four years, or more frequently as needed.
This comprehensive update was the result of an over two-year process that included input from several local and regional government agencies, consultants, the planning commission, and the public. 
Timeline

| | |
| --- | --- |
| March 2016 | Planning Commission adopts resolution to use VMT and remove LOS |
| Fall 2016 | Contracted with consultant for travel demand |
|   | Data collection and research initiated |
| Summer 2017 | Meeting with public agencies and consultants kick-off |
| Fall 2017 | Formalized charter with partner agencies |
|   | Planning Commission hearing and public survey |
| Winter 2017 | Summary of Feedback released |
| Spring 2018 | Consultant training and topic memos released |
| February 2019 | 2019 Transportation Impact Analysis Guidelines released |
Summary of Changes Memorandum
This memo provides an overview of the primary changes made in this guidelines update compared to prior guidelines.

02/14/2019

Transportation Impact Analysis Guidelines

02/14/2019

02/14/2019

02/14/2019

Travel Demand
SF Travel Demand Map
A web-based tool to visualize travel demand and trip patterns for development projects in San Francisco. This tool is a beta version.

02/14/2019

02/14/2019

02/14/2019

02/14/2019

02/14/2019

02/14/2019

02/14/2019

02/14/2019

02/14/2019

02/14/2019

02/14/2019