Reports
Last Updated: 08/28/2020
Housing Development Pipeline
Current Dashboard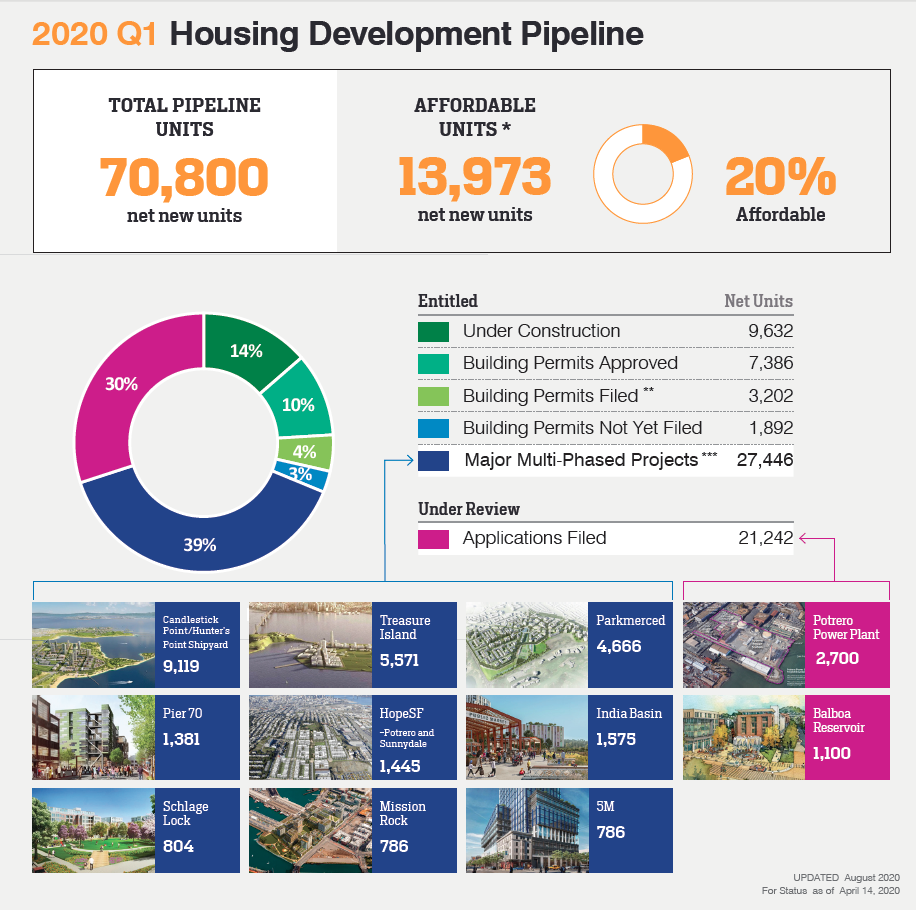 * Includes only units in projects that are 100% affordable or have declared how they are meeting affordability requirements per Sec 415 or other programs. Projects are not typically required to declare their affordability program until entitlement. Buildings in future phases of Major Multi-Phased Projects (i.e. not yet filed for building permits) are also not included in this total count of pipeline affordable units. Actual production of affordable housing 2015-2018 has averaged 30% annually of total housing production.
** Includes only entitled projects. Projects under review by Planning Dept with building permits filed but that do not require other types of planning entitlement are included in the "Applications Filed" category.
*** Remaining phases of project. This does not include net units in phases that have filed for, or have received, building permits or are under construction.