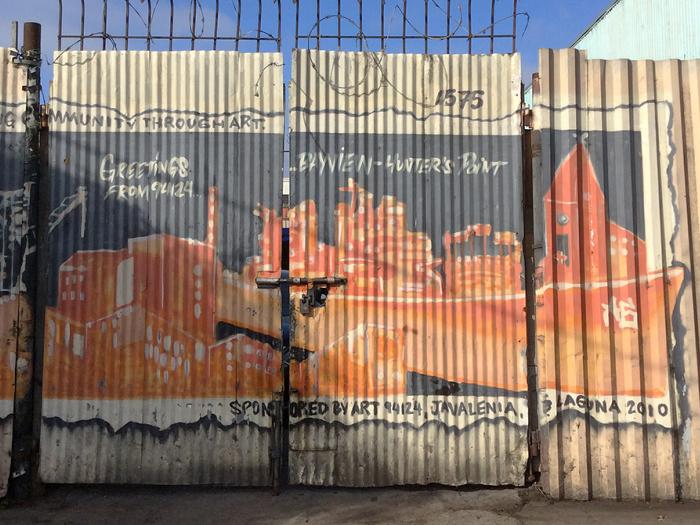 Bayview/Hunters Point
Bayview Industrial Triangle Zoning Update
Examining potential opportunities through zoning refinements.
The Bayview Industrial Triangle (BIT), a former Redevelopment Agency Plan Area, is included in the Bayview Industrial Triangle Plan.
Adopted in 1980 by the San Francisco Redevelopment Agency and the City of San Francisco, the Bayview Industrial Triangle Plan included numerous policies that supported:
Preserving and expanding the industrial and commercial development;
Creating a buffer between industrial areas and residential/commercial uses on 3rd Street; and
Address blight and support economic development.
To ensure these goals of the Bayview Industrial Triangle continue after the Redevelopment Plan expires in June 2020, the Planning Department is recommending updated zoning to:
support economic development and community stabilization, protect and allow expansion and growth of existing industrial businesses, and allow for a range of production distribution and repair businesses off 3rd Street and
allow a mix of commercial and residential uses along 3rd Street
The overall goal of the study is to evaluate opportunities to better support economic development and community stabilization, protect existing industrial businesses, maintain a buffer between industrial and residential uses, and allow for a range of industrial, mixed-use commercial, and residential spaces to the area as it grows. 
More specifically, this may include: 
Analyzing existing neighborhood conditions and land use policies;
Establish more defined zoning requirements for BIT parcels to ensure continued protection of industrial uses while accommodating other uses, such as residential and neighborhood retail, and
Collaborate with and solicit feedback from key stakeholders to ensure updates can meet the community's needs.
| | |
| --- | --- |
| Summer to fall 2019 | Outreach and engagement |
| Early 2020 | Return to Bayview CAC for endorsement |
| Spring 2020 | Legislation adoption |
| Post-June 2020 | Long-term Bayview conversation continues through other existing community processes (e.g. African American Art and Cultural District) |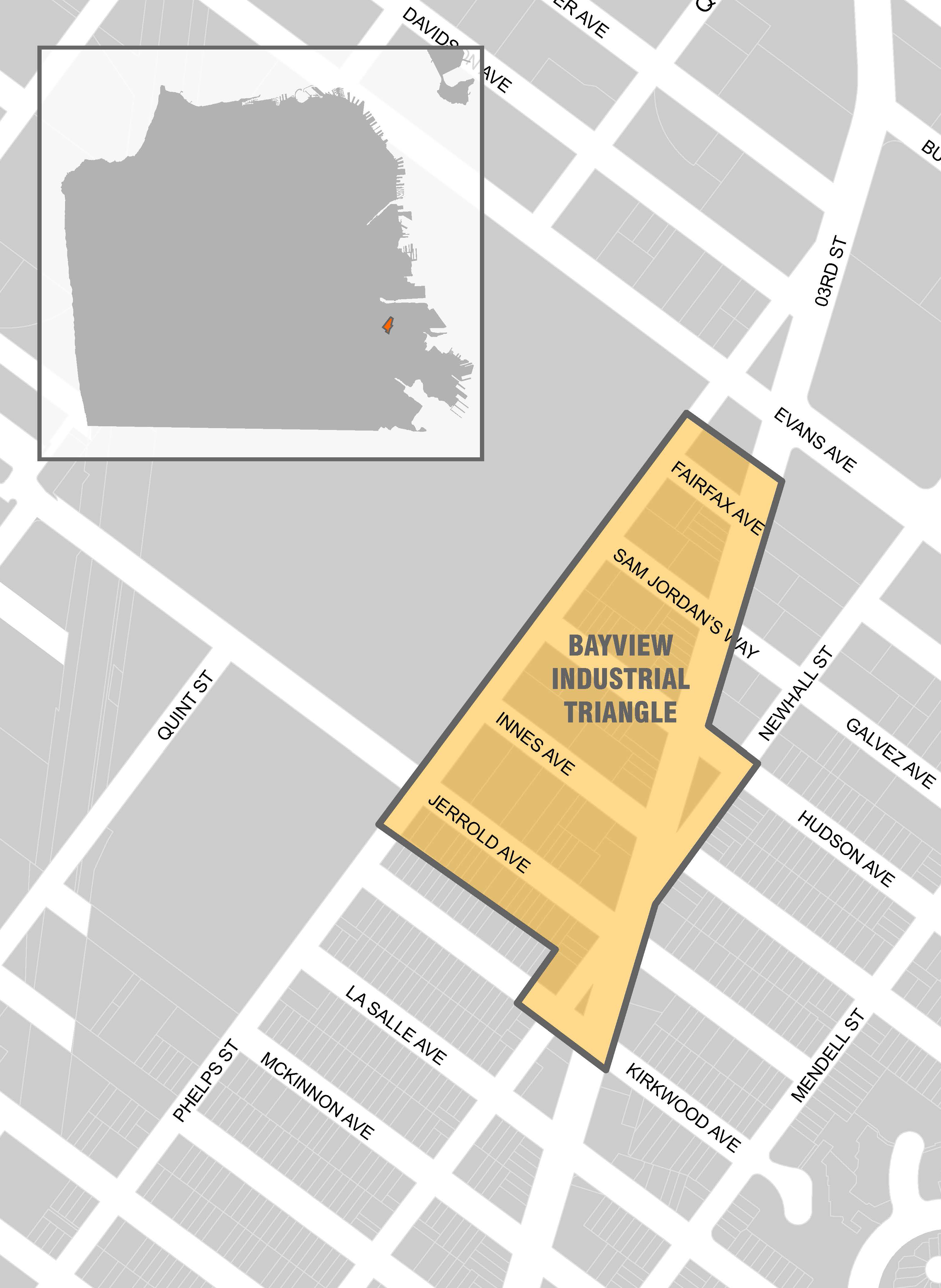 MEETING DATE
MISC. MATERIALS
April 13, 2020, 1:30pm
Board of Supervisors Land Use and Transportation Committee hearing
Check the following link for the full agenda and details on how to access the meeting
(agenda and details will post when ready)
 
February 5, 2020, 6pm
Bayview CAC, Southeast Community Facility
Details here.
 
TENTATIVE: January 28, 2020, 2pm
Introduction at Board of Supervisors Hearing
Legislative Chamber, Room 250,
City Hall, 1 Dr. Carlton B. Goodlett Place
 
January 16, 2020
Community Workshop, Southeast Community Facility 
November 20, 2019
Community Workshop, Bayview Opera House
October 2, 2019
Bayview CAC
Agenda
September 4, 2019
Bayview CAC
Agenda
August 27, 2019
Bayview Merchants' Association
 
August 26, 2019
Focus Group, Sam Jordan's Bar and Grill
Event Details
August 12, 2019
Hunters Point Shipyard CAC
July 25, 2019
Focus group with Bayview Industrial Triangle businesses
 
July 10, 2019
Bayview CAC
June 17, 2019
Southeast Community Facility Committee
June 5, 2019
Bayview CAC
SF Planning
Susan Exline
Land Use and Community Plans
Reanna Tong
Land Use and Community Plans