Closed - 2022 Summer Internship Program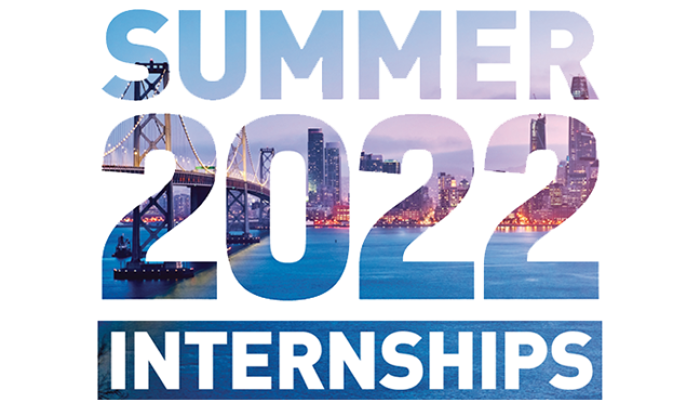 Applications are now closed.
If you have already submitted you application, Part 2 of the Summer Internship Application is due Monday, February 28, 2022 at 11:59 p.m. PST.
---
Program duration is 12 weeks at 40hrs/week: June 6 to August 26, 2022
Notifications and Selections: made by April 1, 2022
For questions about the Internship Program: CPC.InternshipProgram@sfgov.org
The San Francisco Planning Department is currently looking for seventeen (17) bright and enthusiastic interns to work full-time with staff on a variety of planning projects this summer from June 6, 2022 thru Aug. 26, 2022.
This will be a rewarding and valuable experience for those interested in the planning field and desire introductory work experience or college credit. Interns will conduct research, collect, and analyze data, and prepare draft documents for planning work related to housing, historic and cultural resources, social and racial equity, community engagement, urban design, climate change, and many other issues.
Be sure to clearly indicate your preference for which project(s) you would like to participate in and submit a cover letter. Completion of Supplemental Questionnaire(s) may be required as part of the Application submittal process.