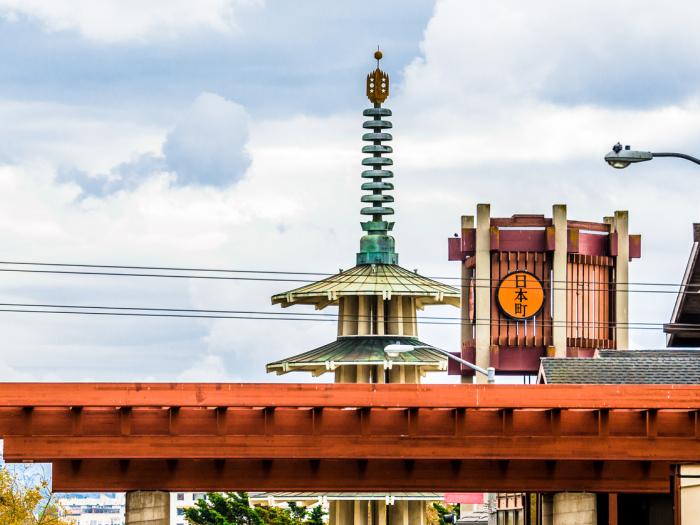 Western Addition
Japantown Special Area Design Guidelines
Project Status: Completed
The Japantown Special Area Design Guidelines (SADGs) are intended to work collaboratively with the City's Urban Design Guidelines, which require new buildings and exterior remodels adapt to surrounding areas and existing patterns of development.
These Guidelines were adopted by the Planning Commission in December 2019.
This document will be used by Planning design review staff and the Planning Commission to help evaluate proposed projects to ensure that the design elements respond to the unique characteristics of the Japantown neighborhood. They are also intended to promote constructive conversations in the community about design by establishing a set of expectations.
Past Events
Date / Location
Event
Reference
December 5, 2019
Planning Commission
Commission Chambers, Room 400
City Hall
 
Informational Presentation
Packet
Tuesday, December 3, 2019
Union Bank Community Room, 22 Peace Plaza, Japan Center East Mall
 
Community Meeting #2
Revision
Thursday, November 21, 2019
Union Bank Community Room, 22 Peace Plaza, Japan Center East Mall
Community Meeting #1
Rough Draft
For questions or more information, please contact Maia Small by email at maia.small@sfgov.org or by phone at 415.575.9160.
Why is this coming up so suddenly?
SB 330, the "Housing Crisis Act of 2019," was signed by Governor Newsom on October 9. While this bill is intended to promote the development of new housing, it also prohibits cities and counties from establishing subjective design standards after January 1, 2020. Hence, only two workshops were held in order to meet the deadlines for approval.