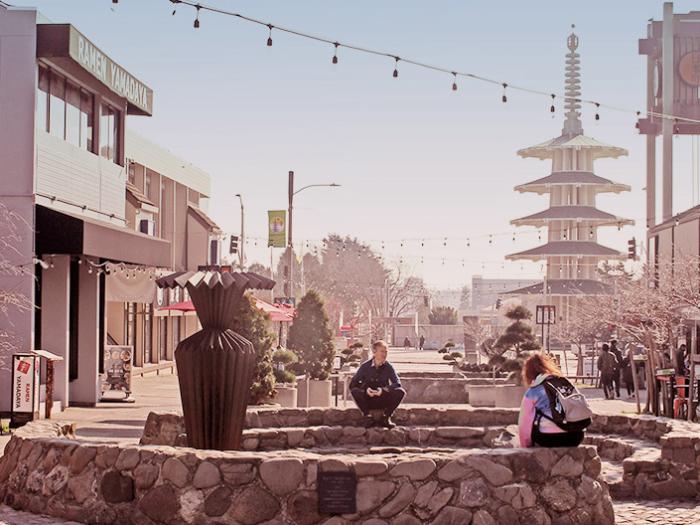 Japantown Osaka Way / Buchanan Mall Upgrades
Japantown's Buchanan Mall is the pedestrian portion of Buchanan Street that runs for one block between Post and Sutter streets. Along with Peace Plaza, it's the geographic and cultural heart of the neighborhood.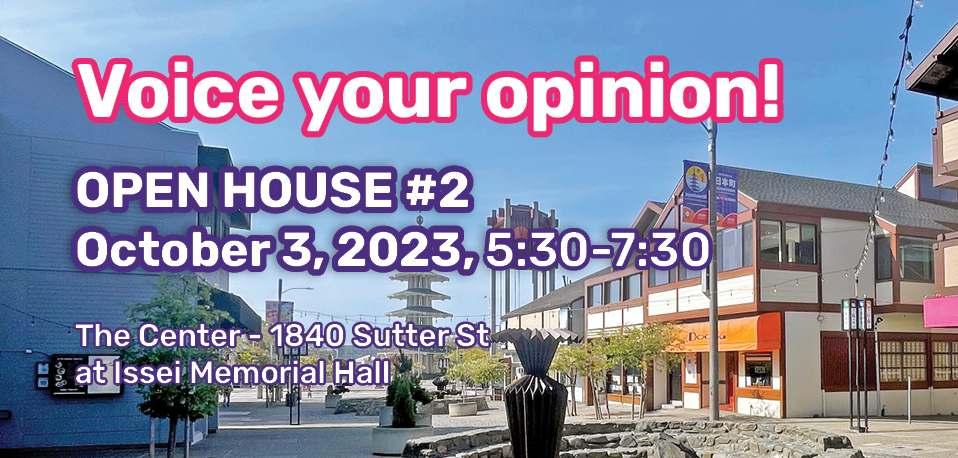 Open House #2
Voice your opinion in person or online – Register here! October 2, 2023 from 5:30-7:30PM at The Center, 1840 Sutter Street, Issei Memorial Hall
The Japantown Buchanan Mall is paved with a river of cobblestones, connecting two fountain installations, consisting of origami flower forms designed by renowned artist Ruth Asawa, and surrounded by low, circular stone walls. This walkway is lined by restaurants, stores, and cultural institutions on both sides, allowing residents and visitors to experience Japantown's culture in a pedestrian environment.
The community has identified a few areas for upgrades along the Mall, which was designed in the 1960s:
Enhance accessibility of the Mall for seniors and people with disabilities and limited mobility

Rehabilitate the Ruth Asawa fountains that are iconic to the mall

Support the business community by embellishing the sense of cultural authenticity and enhancing the commercial edges of the mall
Existing Conditions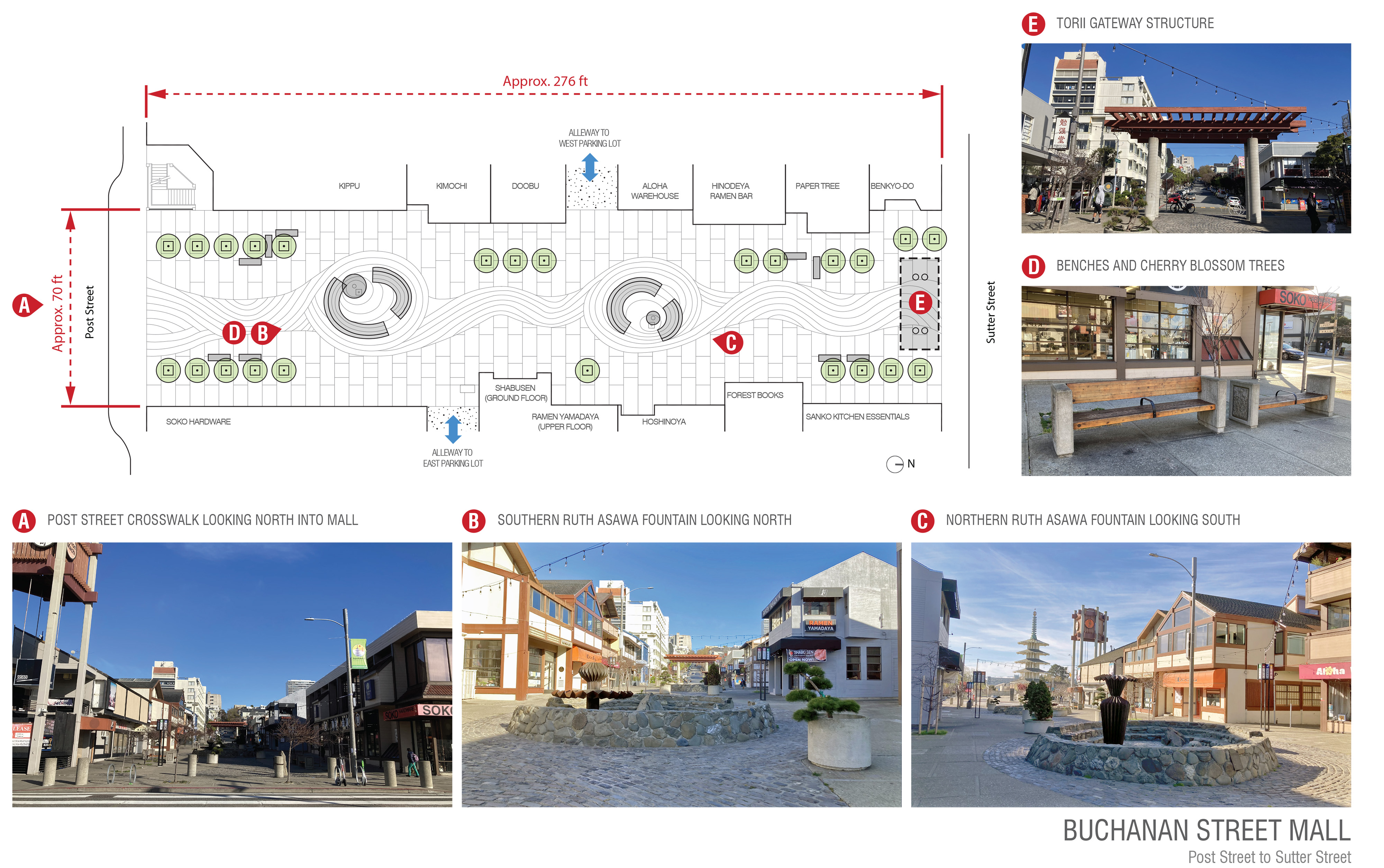 Diagram shows the location and boundaries of the project.
| Timeline * | Milestone |
| --- | --- |
| Spring 2022 – Winter 2023 | Conditions & Needs Assessment, Initial Project Outreach |
| Spring 2023 – Summer 2023 | Public Workshop Series and Conceptual Design Development |
| Summer 2023 – Spring 2024 | Design Refinement, Environmental Review |
| Summer 2024 | Detailed Design |
| Spring 2025 | Construction begins |
* Subject to change.
Related Projects and Resources
MEETING DATE
LOCATION
DETAILS
MATERIALS
Open House #1
Wednesday May 31, 2023
5:00 to 8:00pm  (free)

Meeting will be held In-person and Online via Zoom 


 
Japanese Cultural and Community Center of Northern California – Issei Memorial Hall
1840 Sutter Street San Francisco, CA 94115

Online starts at 6:00pm: RSVP to receive Zoom link.
Join us for an Open House to share ideas for upgrades to the pedestrian portion of Buchanan Mall (Osaka Way) between Post and Sutter Streets.
– Short presentation at 6:00 (will be recorded)
– Refreshments will be served
– Activities for kids!
– Door prizes!
Get notifications by email or text. Unsubscribe at any time.