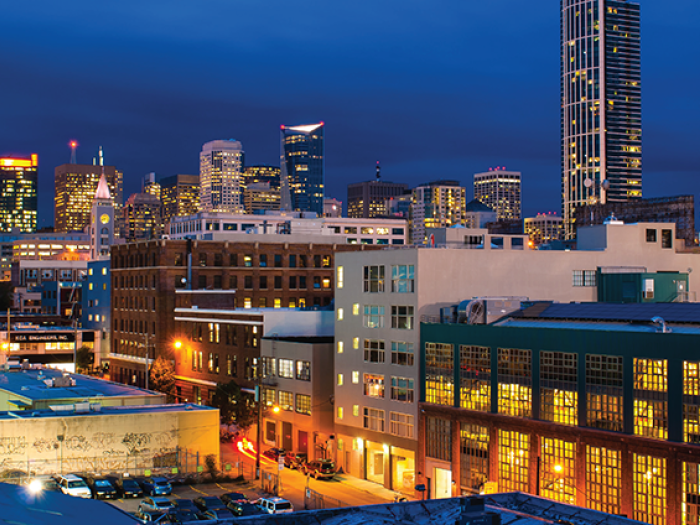 South of Market
South of Market Community Advisory Committee
The Community Advisory Committee (CAC) is the central community advisory body charged with providing input to City agencies and decision makers with regard to all activities related to implementation of the Central SoMa Plan, Western SoMa Area Plan, and East SoMa Area Plan. 
The CAC is established for the purposes of providing input on the prioritization of Public Benefits, updating the Public Benefits program, monitoring implementation, and provide advice on development proposals within or just outside the boundaries of plan areas. Specific duties are outlined in  San Francisco Administrative Code Section 5.26-1.
Documents
Claire Amable
John Elberling 
Evan Goldin
Tracy Green
Lex Montiel
Jane Weil 
Charles Whitfield
Meetings are generally held quarterly – meeting time and location subject to change – please refer to Hearings and Events listing.
Date
Agendas
Minutes
Supporting
June 14, 2022
Notice
Minutes
Presentation - IPIC | Presentation - Railyards Projects
March 8, 2022
Notice
Minutes
Item - Draft Minutes  |  Presentation - 160F
November 9, 2021
Notice
Minutes
Agenda Item 2  |  Agenda Item 3  |  Agenda Item 4
September 14, 2021
Notice
Minutes
Presentation 1 - Capital Plan  |  Presentation 2 - SFMTA
June 22, 2021
Notice
Minutes
Presentation 1  |  Presentation 2
April 15, 2021
Special Joint Meeting with
SoMa Community Stabilization Fund CAC
5:30 - 7:00pm
Notice
and Zoom details
Minutes
Presentation 1  |  Presentation 2
January 12, 2021
Notice
Minutes
Presentation 1  |  Presentation 2 - SNACS
November 10, 2020
Notice
Minutes
Memo - Expenditure Plan  |  Presentation - IPIC Plan
October 13, 2020
Notice
Minutes
Presentation 1 - bylaws  |  Presentation 2 - SFMTA  |  Presentation 3 - CFNA
September 8, 2020
Notice
Minutes
Presentation 1 - IPIC slides  |  Presentation 2 - IPIC  | Presentation 3 - Rec Park
August 11, 2020
Notice
Minutes
Presentation
July 16, 2020
Notice
Minutes
Orientation Presentation